New Features and Enhancements:
Installs Netflix
Watch Netflix favorites like House of Cards, Breaking Bad, Marvel's Daredevil, and more – up to 4K Ultra HD resolution.
Upgrades YouTube to 4K
Enjoy a breadth of 4K content from YouTube. Watch movie trailers, channels like RocketJump, GoPro videos, and more – all in 4K Ultra HD resolution.
Delivers Google Voice Search at the Touch of a Button
Touch the NVIDIA button on your SHIELD controller to initiate Voice Search.
Note: After the System Upgrade, apply the SHIELD Accessories Upgrade to enable this feature.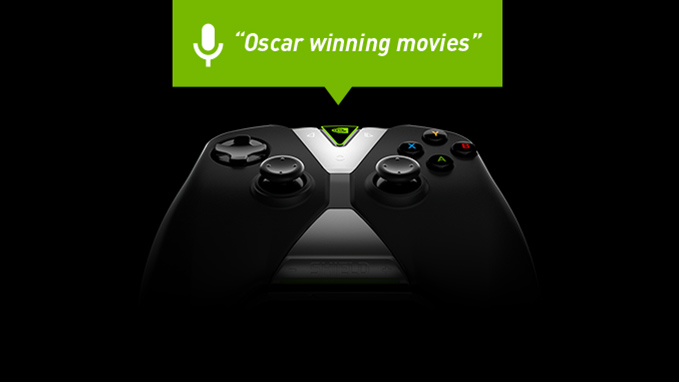 Enables Surround Sound and High-Resolution Audio
Enjoy a home theater experience with rich Dolby® 7.1 and 5.1 surround sound pass-through. Listen to high-resolution audio up to 24-bit/192 kHz over USB or HDMI.
Allows Wi-Fi Connections Away From Home
With support for captive portal, you can connect SHIELD to wireless networks that require web authentication, like hotel Wi-Fi.
New Settings:
HDMI-CEC:
Allows SHIELD to automatically turn on your TV and switch it to the correct input source.
Enable this feature in Settings > Device > HDMI > CEC one touch play
Allows TV remotes to control SHIELD with up, down, right, left, select, and exit buttons.
Sleep Now and Restart
Enables quick access from the power menu on the Settings row of the home screen
LED brightness adjustment for the green light bar on SHIELD
Adjust brightness in Settings > Device > System > LED brightness
Automatically move newly installed Apps to your SD Card
Enable this feature in Settings > Device > Storage & reset > SD card
View available storage space on your SD Card or USB storage
View in Settings > Device > Storage & reset
Adjust Audio Video Sync. Use to synchronize audio with the video stream.
Adjust sync in Settings > Device > HDMI > Audio Video Sync
Other Enhancements:
Upgrades operating system to Android 5.1
Adds 10-bit Rec. 2020 color space for Netflix
Adds 3:2 pull down support for smooth 24 FPS video playback
Adds 8-bit 4.2.0 color space support for 4K 60 FPS video
Adds NTFS and exFAT support for SD Cards