SHIELD Experience Upgrade 6.0
What's New?
Google Assistant Comes to SHIELD TV*
Reimagine how you interact with your TV.
Ask it questions. Tell it to do things. It's always ready to help.
Things to try:
"Watch Game of Thrones on HBO."
"Open my Nest camera."
"Dim the living room lights."
"Show me popular Netflix shows."
"Who plays the Mother of Dragons?"
"Play Ariana Grande videos."
"Show me my pictures from Iceland."
"Ask Domino's to order a pizza"
*Currently available in the US
Enjoy the Freedom of Hands-Free Voice Control*
Say "OK Google" to talk to your Assistant whenever you want.
SHIELD TV just became the world's first hands-free streaming device. With the new (2017) SHIELD Controller nearby, you can say "OK Google" or "Hey Google" to control your TV and your home without picking up a remote. Google Assistant is at your command, hands-free.
*Currently available in the US
Turn Your Home into a Smart Home*
With the SmartThings Link, SHIELD TV becomes the first streamer to integrate SmartThings hub. This makes it the brain of your connected home. Control hundreds of smart devices around your home with automated routines and voice control.
*SmartThings Link and app required. Coming soon in the US
Vudu Adds Voice Search and Updated Interface
Finding the latest 4K movies on Vudu is easy with new voice search. The updated Vudu app has also been redesigned with a faster, more responsive user interface.
360o Video in YouTube
SHIELD TV is the first streamer to support YouTube 360o video. Transport yourself into the action with 360-degree viewing, new in the redesigned YouTube app.
YouTube Kids App
Dive into a world of discovery, learning, and fun--designed just for kids. It's free, simple to use, and full of family-friendly videos.
New Features in the Amazon Video App
Navigate faster with new seek settings and thumbnail preview images. The updated playback engine delivers improved A/V sync and streams 4K video almost instantly.
New Apps:
New Games: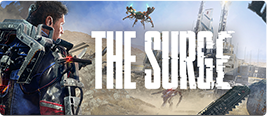 Other Enhancements
The latest monthly Android security updates.
The ability to stream DTS-HD Master Audio to older DTS-capable receivers.
The option to power on your TV and receiver using both CEC and IR simultaneously.
New setting for accessories to enable/disable double tap of the volume slider to pause.
SHIELD remote upgrade to firmware v1.15.
SHIELD remote with headphone jack upgrade to firmware v1.16.
SHIELD controller upgrade to firmware v1.14.